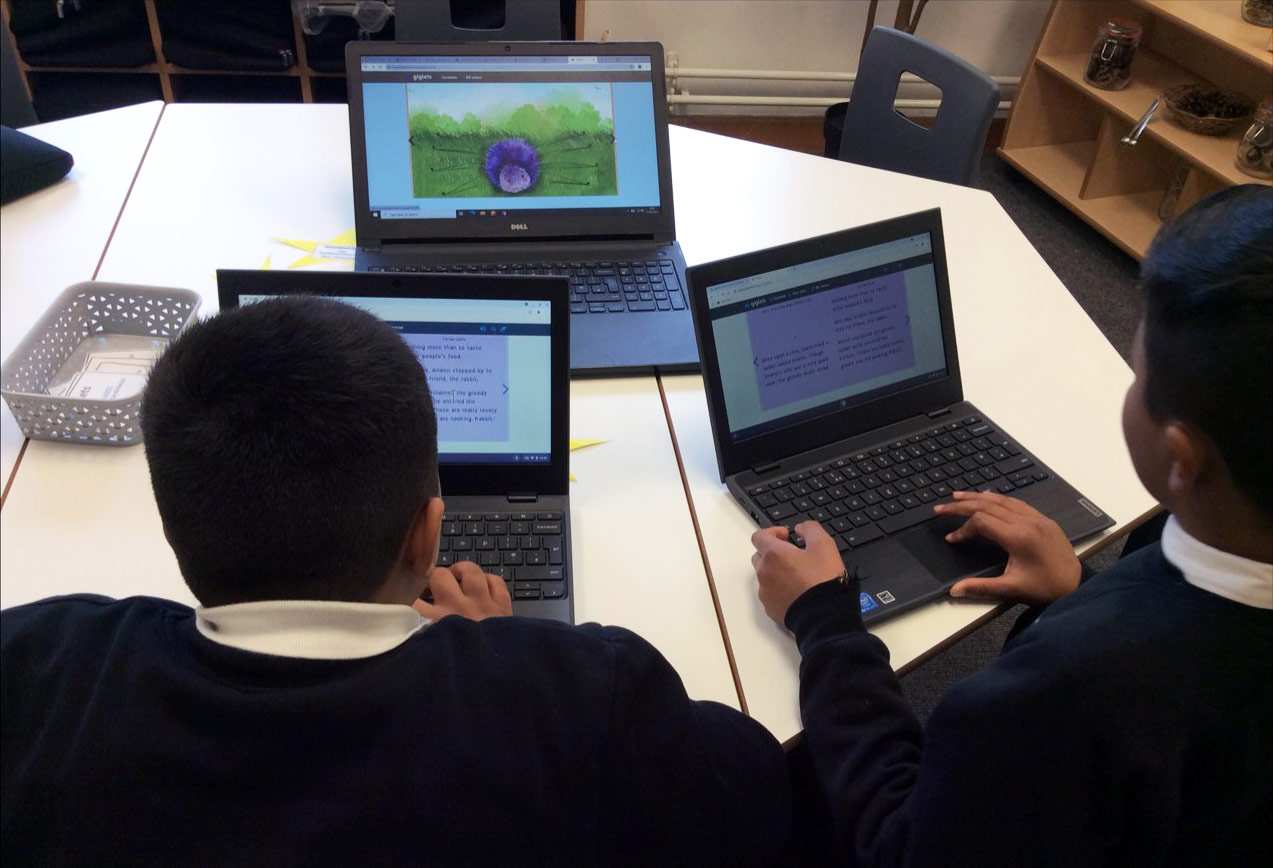 Case study: An Inclusive Resource at St. Andrew's Primary School
August 27, 2021 |  2years | Case Studies
An Inclusive Resource at St. Andrew's Primary School
St. Andrew's Primary School in Newport, South Wales have been using Giglets since 2017 and we are delighted to have helped engage and include all learners in their literacy teaching.
"Giglets has been an invaluable resource that allows us to include everyone. Pupils of all reading levels, languages and ages can access reading through a variety of forms. From nursery rhymes to fact files to chapter books there is something accessible for all on Giglets! The never-ending library is full of vibrant, exciting and rich texts that can be used by pupils, staff and parents both in school and at home. I cannot imagine teaching reading without Giglets!" Ellis Desmond, Year 2 Teacher and LLC lead
St. Andrew's Primary School subscribed to Giglets for a number of reasons including to enhance Guided Group Reading, Whole Class Shared Reading and for home reading. However, as with everything at the school, inclusivity and accessibility are at the heart of their vision. Having a resource that reflected their learners and was accessible and engaging to everyone was key for them.
"The range of languages available on Giglets also allows our EAL learners to access reading books at home and in school in their home language. This allows parents to spend time reading with their children at home and also builds on pupil's confidence in being able to access reading via Giglets in their own language - something that they are both familiar and confident with." Ellis Desmond
Teaching with Giglets
Having such an inclusive resource meant that teachers could focus on literacy priorities more effectively. Teachers took time to explore Giglets and identify where it fitted within their literacy priorities and planning.
Teachers chose to assign books weekly for home learning, include Giglets texts within library displays and use Giglets texts as writing stimuli. Giglets texts are also used for Guided Group Reading and Whole Class Shared Reading whether that be for specific writing focuses or for story time at the end of a school day. Teachers used Giglets to model word and sentence level work as well as highlighting parts of the text to reinforce understanding or, for example, to discuss an author's style of writing.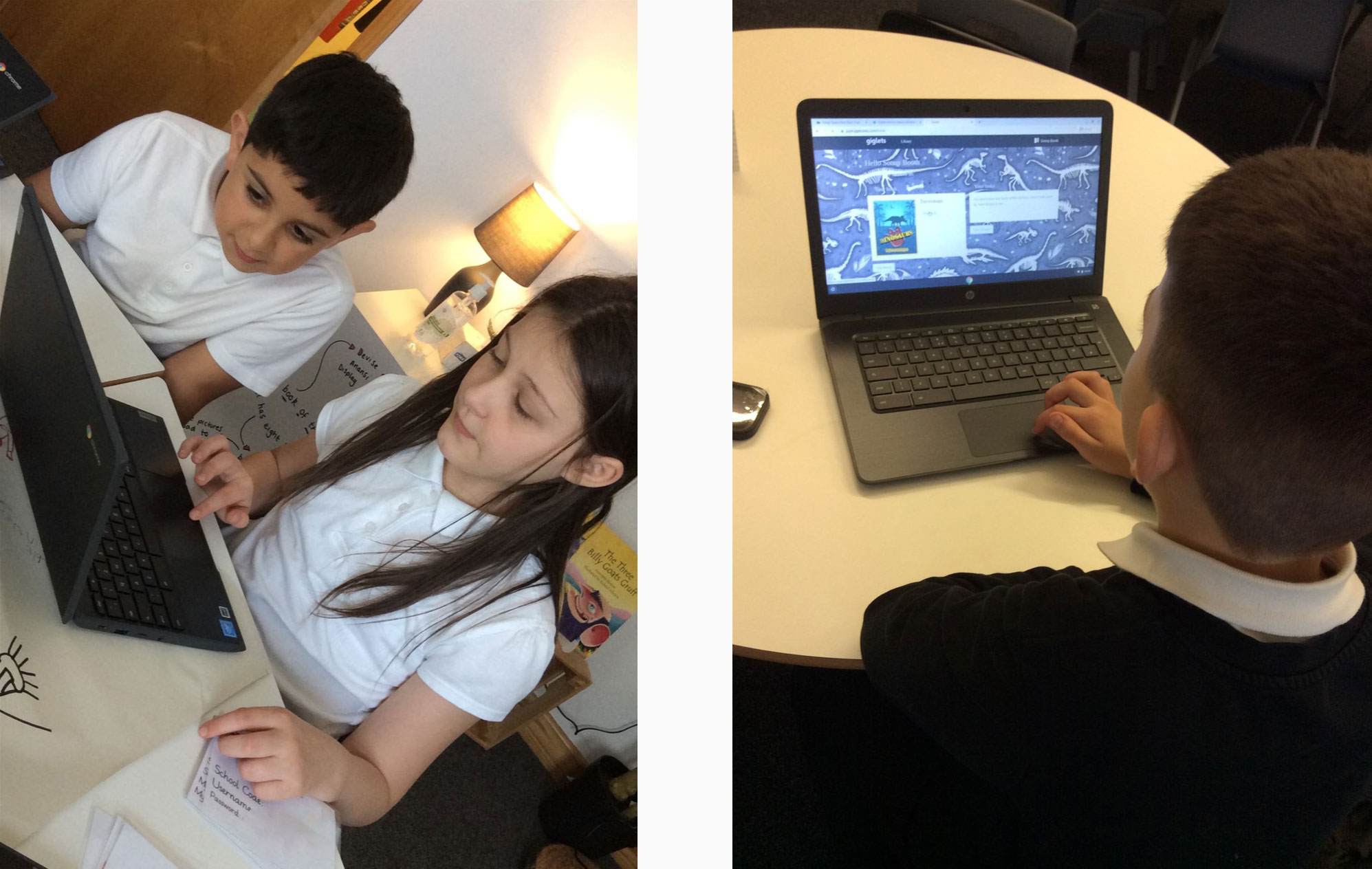 Impact at St. Andrew's
Giglets has had a hugely positive impact on inclusion, accessibility and literacy engagement at the school. Most importantly, pupils are engaged and included in reading no matter their reading level, background or language abilities.
"Giglets is fun because I can log in at home and in school and read lots of different books. I like to see what new book I have been assigned every week. I like that I can read my Giglets book on an iPad and then answer questions about what I have read. Sometimes my friends and I share our Giglets books with each other. I read my Giglets book to my friends in the reading area." Pupil, age 7, St. Andrew's Primary School
If you would like to read the case study in full or discuss how Giglets could engage your learners in literacy, please contact info@giglets.com and quote 'St. Andrew's Primary Case Study'.