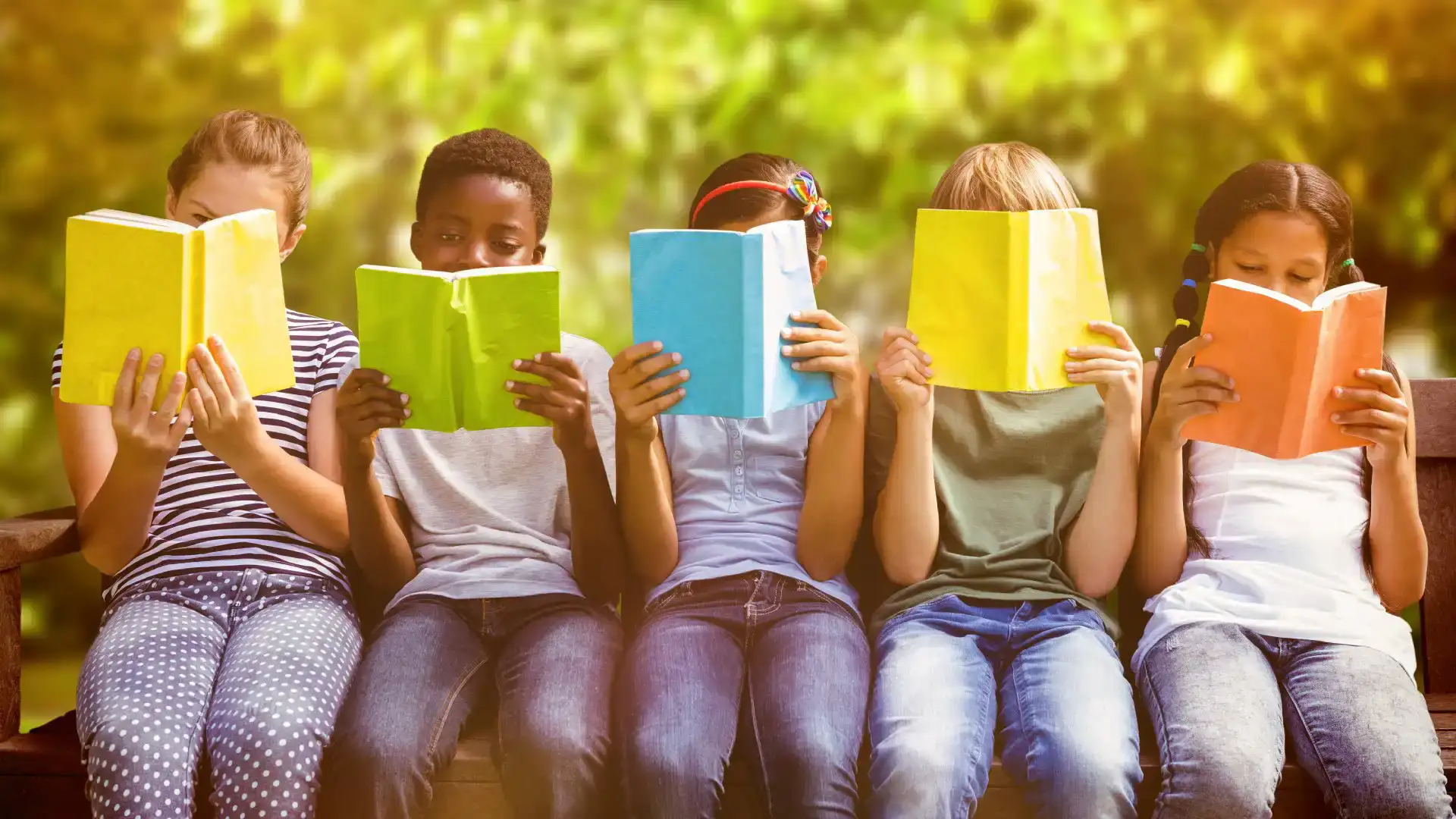 Effective Ways to Gently Encourage Dyslexic Readers
May 16, 2023 |  7months | Giglets News
We want reading to be fun, keeping the love of books alive for children of all ages. But what happens when reading becomes too challenging? Children will want to stop. Give up. They will become frustrated with the process. For dyslexic readers, who find reading challenging, there are ways in which you can gently encourage the love of reading, whilst helping a child to develop their listening and concentration skills along the way.
Luckily, Giglets have a library of books that have been specifically designed to be accessible and inclusive of all. To support dyslexic readers, Giglets have thought about every element of the reading journey: from font sizes to text choices, we have it covered when it comes to encouraging dyslexic readers in your school.
We talk all about how to inspire a love of reading in a previous post, which you might find helpful to read.
Here are a few ways in which you can be gently encouraging dyslexic readers, from a young age:
1. Source assistive technology
As mentioned, we want more than anything, for reading to be enjoyable for our young readers. For this to happen, we have to support those who may find reading that extra bit challenging. Accessing different tools and using assistive technology such as tablets, have been seen to have their benefits to dyslexic readers.
Introducing the Giglets Reader.
You will find that the Giglets Reader sits at the heart of our literacy resource. It uses features developed in partnership with schools, designed to engage and support children and young people in reading and learning.
The Giglets reader supports a range of different text types including:
animated stories and nursery rhymes,

illustrated stories,

comic books,

poems and rhyming texts,

wordless picture books,

news articles, and

illustrated non-fiction texts.
Giglets displays text in one of two typefaces, both of which are designed to be accessible to dyslexic readers.
Firstly, Heinemann Education is defined by longer ascenders and descenders that help children to distinguish between letters. It's a familiar font to teachers and pupils, designed for teaching reading in primary school.
The Open Dyslexic font is also available on pupil‐facing screens. This has been designed specifically to eliminate some of the common problems faced by dyslexic readers. The font, in line with recommendations from the British Dyslexic Association, is characterised by evenly spaced and uniquely shaped characters that for some children makes the world of difference for text engagement.
2. Show struggling readers that they are not alone
Sitting down with a child and taking the time to read together is incredibly beneficial and a good way to promote a love of reading. Asking the child to select the book they would like to read, and encouraging them to 'have a go' at some independent reading is a great start. When a child becomes stuck on a word or mispronounces a word, give them a minute to try and correct themselves before you offer help.Try to keep the reading flowing by offering support when needed or signalled by the child.
Children will quickly lose interest in a book if they are finding it too hard to read, taking away the enjoyment element and as such making sure you have access to a range of texts is vital.
The end of each page (or chapter) is a great opportunity to talk about what has been read so far. Natural pauses like this easily open up conversations about the book as well as giving you an insight as to whether the child has understood the text or not.
Ultimately, reading with dyslexic learners shows them that they are not alone and that you are there to support them every step of the way, from decoding to understanding to creative follow ups like writing a sequel or throwing in a fun additional character!
3. Listen before reading
Audio is a great tool for engaging reluctant readers. You can still share stories and discuss what is happening, without putting any pressure on reading aloud.
After you have listened to audio for a book, you can then try introducing the physical or digital copy of the text you have just listened to. Pick out certain words or phrases the child may have shown an interest in whilst listening to the audio book. Repeat these together.
Listening to audio books also helps to improve a child's listening and concentration skills.
4. Decoding simple words
As someone who teaches reading on a day-to-day basis, you will already know the importance of practising decoding.. Children who are dyslexic often have trouble reading sight words and, as we know, some words do not follow the standard English spelling rules, so they become even trickier to decode. In these instances readers learn to read words on sight, which means you have to think of different ways to support your dyslexic readers.
Repetition helps with sight words that some readers may find difficult. It is important to identify challenging words in advance and work on them together, ideally for short bursts of time. Mixing in easier words can boost confidence as readers can become frustrated if they spend a long time on solely challenging words.
As we know, the process of reading becomes easier and more automatic, the more practice a child can do.
5. Rest and recuperate
And finally, give struggling children a break. It can become quite exhausting to be concentrating so hard for long periods of time. Reading and learning require perseverance and resilience. For dyslexic readers, schoolwork and classroom activities can be even more tiring. Frequent breaks won't detract from learning but, in fact, give everyone involved the added oomph needed to get going and try again. Taking breaks during reading can be an effective coping strategy for your dyslexic readers.
Why not take a moment to peruse books at leisure or listen to some music? Added bonus if the music is on Giglets and chosen to match the theme and emotion of the text specifically.
A bit more information on Giglets:
The Giglets library consists of over 1,400 texts across 39 different languages. As well as the range of languages available, many of the stories are from different cultures and have inclusive themes. Accompanying audio by professional storytellers fluent in the original language of the story supports and engages learners.
If you're interested in accessing a growing online library of over 460 English texts, with supporting reading comprehension resources, just email info@giglets.com or
book a demo
with one of our friendly account managers.