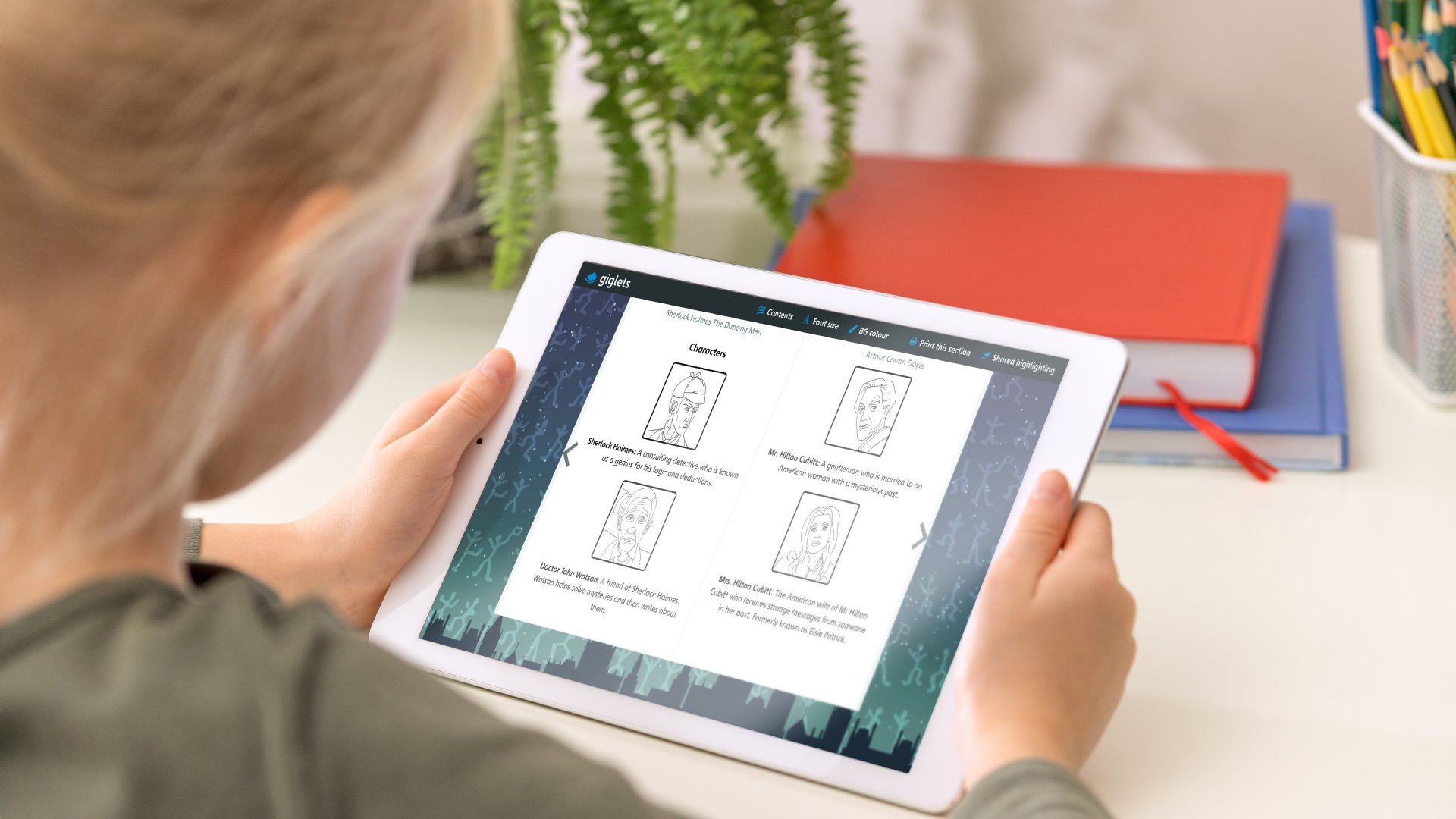 A Lesson with Giglets: Sherlock Holmes and the Dancing Men
August 31, 2022 |  1year | Giglets News
Giglets users know how diverse the Giglets library is: traditional tales, stories from around the world, original and exclusive texts, and, of course, the popular adapted classics. Adapted classics hold a special place in the Giglets library. At Giglets, we're passionate about sharing classic literature in an accessible and engaging way so that children can enjoy timeless tales in a modern setting.
This term we're delighted to have added a new adapted classic to the Giglets library: Sherlock Holmes and the Dancing Men. Two other Sherlock Holmes texts, The Blue Carbuncle and The Speckled Band, are already available in the Giglets library.
A classic Sherlock Holmes mystery, Mr. Hilton Cubitt is puzzled when drawings of little dancing men keep appearing around his house. His wife appears to be quite shaken by them and so he asks Sherlock Holmes for help. If you're interested in sharing classic literature with your class, Sherlock Holmes and the Dancing Men might just be the text to start with.
The Hook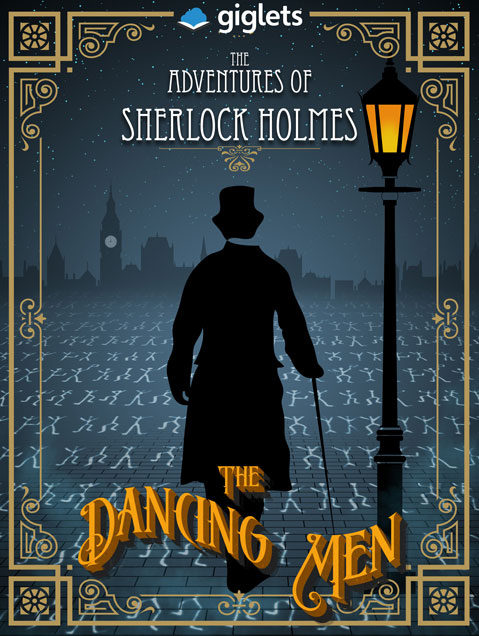 Where Giglets works particularly well is engaging children before they have even begun to read; this is when you capture your pupils' interest and build excitement for the adventure you are about to embark on.
You might start by sharing the title of the text and asking your class to discuss in pairs what kind of text it might be, and what the text might be about. When the pupils feed back to you, note down key words on your display board to create a word cloud. It's likely the title alone, 'The Dancing Men', will generate lots of different and interesting ideas.
Next, show your pupils the text cover and play the theme music with the accompanying main illustration. Once again, ask your class to discuss in pairs what kind of text this might be and what might happen. This promotes making connections with the text and developing vocabulary and prediction skills. Revisit your word cloud, adding and removing words to reflect the second discussion.
Shared Reading
In a shared reading session with Giglets, you might ask children to make use of the highlighting tool. You might ask children to use the highlighting tool to highlight:
words or phrases that are particularly effective from a visualisation perspective,
clues that may help solve the mystery of the dancing men,
extracts that explain or show how a character feels,
anything that they find puzzling, noting down any questions that occur to them.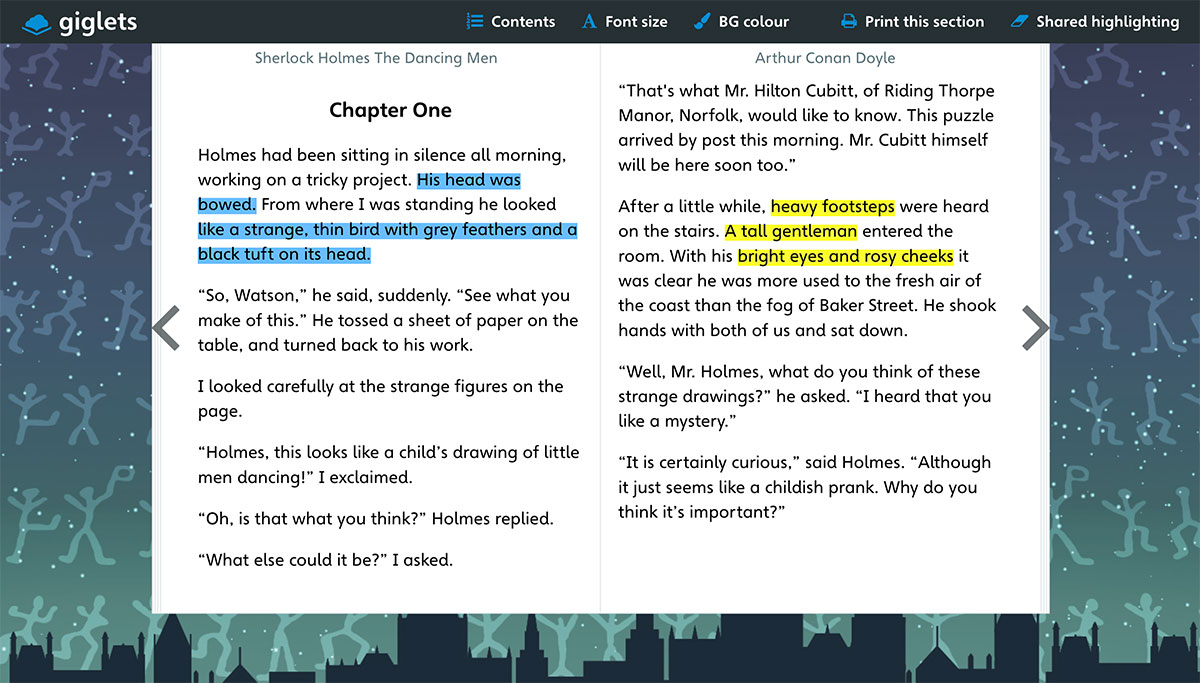 Next Steps
As a text with five chapters, it's likely you would explore the text with your class over a number of lessons. Teachers can continue to refer back to the theme music, cover and, when reading, make use of the highlighting and searching tools to draw particular attention to text features such as word choice or characterisation.
Giglets provides text specific question sets to accompany each chapter. Higher Order Thinking Skills questions promote critical and analytical thinking, and automatically marked Reading Test Questions encourage children to develop a deep understanding of what they have just read. All tasks are editable, printable and very flexible to use.
This text lends itself very well to creative follow-ups. Your class might create their own secret codes or write their own Sherlock Holmes adventures.
Adapted Classics in Your School
There are many other adapted classics available in the Giglets library, suitable for different ages and stages. If you would like to access adapted classics like The Jungle Book, Dracula, Macbeth and Dr Jekyll and Mr Hyde, please do get in touch with us to arrange a demo. The Giglets library includes over 1,200 texts across 38 different languages and is the ideal resource to inspire a love of reading and develop comprehension and reading skills. Just email info@giglets.com or sign up for one of our free trial webinars.