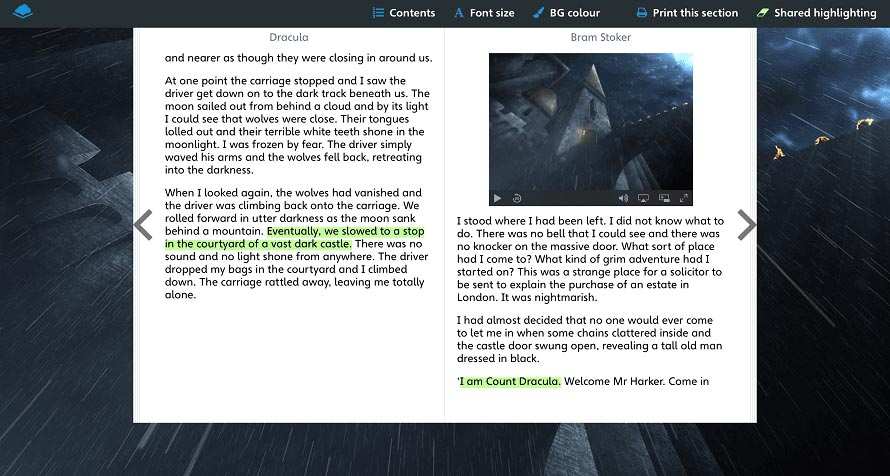 Boosting Reading Skills with Online Literacy Resources
March 20, 2017 |  6years | Press Releases
The Learning Cloud is a ground-breaking online literacy resource, and its library now includes hundreds of books and thousands of learning resources aligned with the National Curriculum (NC) in England, the National Literacy and Numeracy Framework (LNF) in Wales, and Curriculum for Excellence (CfE) in Scotland.
Each book in the library is enhanced with multimedia including audio stories, animations, illustrations and theme music. The texts are published in English and many have modern language translations in French, German, Italian and Spanish. The Learning Cloud reading solution is also home to books in Welsh and other Celtic languages, as well as some in other European and Asian languages, such as Polish and Arabic.
For pupils, two key benefits of the Learning Cloud include accessibility and increased reading engagement. Accessibility is supported within the book reader through a selection of visual features including dyslexic-friendly fonts, adaptable font sizes and multiple background colours. The Learning Cloud reader also supports text-to-speech, and many of the books are further enhanced by integrated audio stories read by professional storytellers.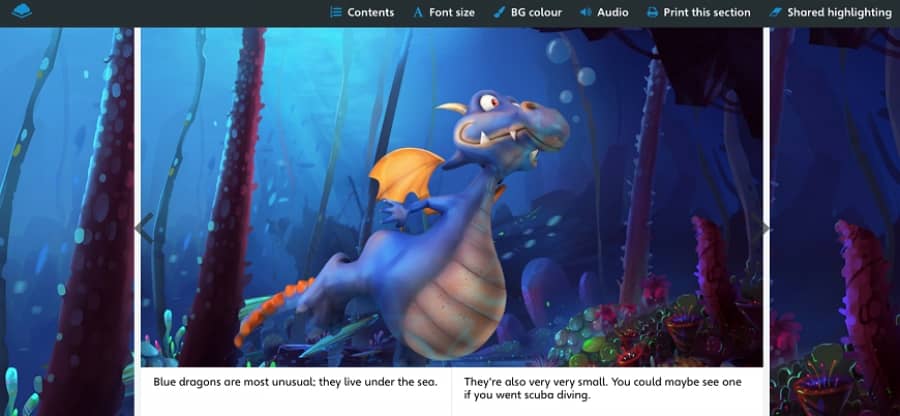 Teachers using the Learning Cloud state that pupils are keen to engage with the Giglets books. This is in part because of the accessible book reader, and also as a result of the rich media (such as illustrations, animations, sound-effects and music) that helps to bring each story to life. The library holds a variety of genres within both fiction and nonfiction, with each book containing something to appeal to even the most reluctant readers.
In the words of Ann Bellis, headteacher at Ysgol Gymraeg Bro Helyg in Blaenau Gwent, South Wales:

"We have examples of dyslexic pupils engaging effectively, in the knowledge that they can continue reading texts at home if they haven't finished at school and this has undoubtedly developed their self-confidence. Boys in particular have been excited by the visual aspect – Year 6 calling me in to show what they were reading, for example."
Giglets Education is a multi-award-winning education technology company based in Ayrshire, Scotland. Giglets is named after a word used by the poet Robert Burns for 'giggling children', and released the first version of the Learning Cloud in late 2014/early 2015. As the name suggests, the resource is cloud-based (available online through any mainstream browser on all mainstream tablets and computers). The resource is being updated regularly, and the most recent release includes major enhancements in content and technology, all of which is automatically made available to all schools at no extra cost.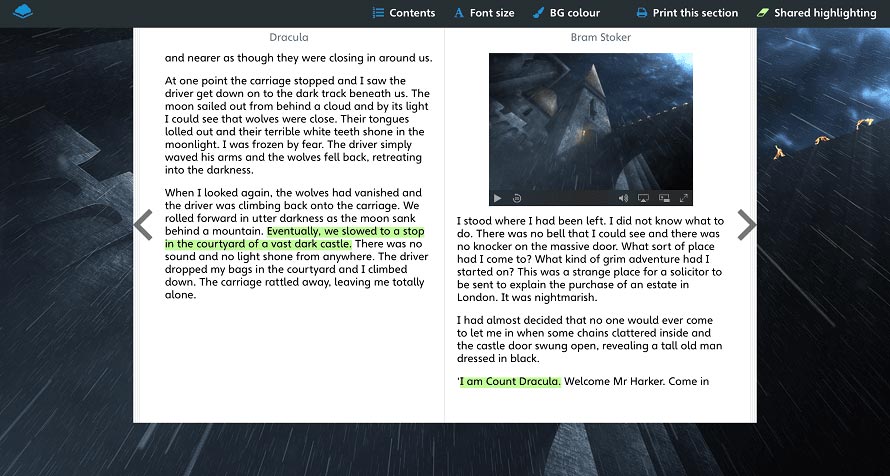 The Learning Cloud is used by teachers and pupils at schools throughout the UK, from London to Liverpool, from Cardiff to Glasgow, and from Essex to Humberside to Aberdeenshire. Further afield, schools in Australia, Qatar and Switzerland use the resource.