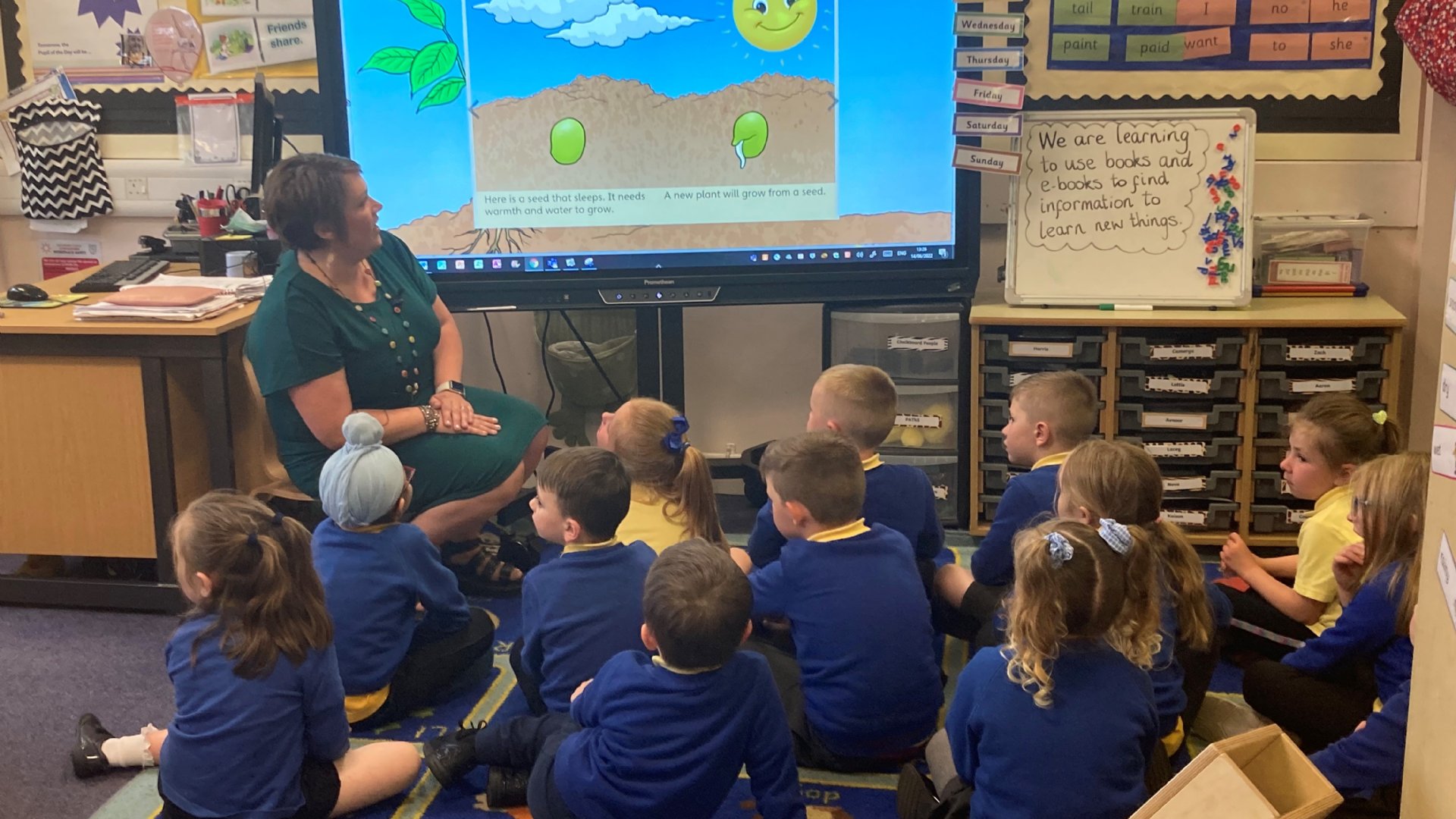 Popular Books for Early Primary on Giglets
June 30, 2022 |  1year | Giglets News
When teaching reading in primary school, it is important for teachers to have a wide choice of vibrant and engaging reading books to draw from. The Giglets library has over 420 English texts to support pupils as they learn to read and develop their comprehension skills. There is a wide choice of both fiction and non-fiction, and teachers can easily assign texts and tasks from Giglets to pupils.
Pupils can read their Giglets books and access their tasks from any device with a browser, either in school or from home, as part of their literacy home learning. Pupils in the early primary school might access texts independently in school, with parents and guardians at home, or as part of whole class or shared reading.
If you're new to Giglets and teaching a class in the early primary school, you might want to assign some of our teacher (and pupil!) favourites to your class.
Eggless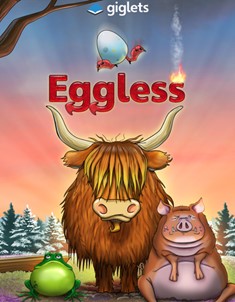 Eggless is a very popular Giglets original text. The story is a fully-illustrated adventure, told in rhyme, in which an odd little creature tries not to hatch from his egg. Along his way, little egg meets a variety of characters who try to coax him from his hiding place. The story explores the themes of confidence, identity and acceptance: never judge a book by its cover and don't be afraid to come out of your shell. This story is ideal for a whole class reading session where the teacher leads the reading and models the strategies and thinking process of a successful reader.
Suggested activity: Why not work through the Giglets provided Higher Order Thinking Skills Questions or Reading Test Questions together as a class? You might make use of Think-Pair-Share activities and Show Me questions to support children in developing their comprehension and understanding of the text.
If your pupils enjoyed Eggless, why not check out Shark in the Dark next.
Puddle Dancer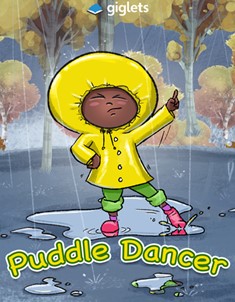 Puddle Dancer is a simple rhyming text that follows a little girl as she plays in outdoors. She has a wonderful time splishing, splashing and dancing in puddles. The simple language and repeating patterns mean that early readers will be able to engage with this text more independently as they build confidence with their reading. Pupils will be able to connect with a familiar situation to them: having fun outdoors. The text is accompanied by large and detailed illustrations, theme music and audio.
Suggested activity: Why not re-enact the story outdoors? If the weather is different, consider how you would rewrite the story to suit the weather that day!
If your pupils enjoyed Puddle Dancer, why not check out Bouncing, Come and See or My Castle next.
Panda's Problem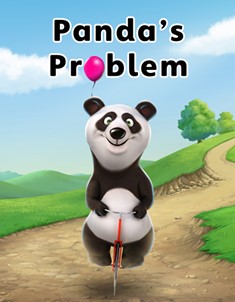 Panda's Problem is a wordless storybook in which the story is told solely through the bright and engaging illustrations. The story follows Panda who needs to deliver some balloons to an unusual birthday party. Wordless texts are a great prompt for encouraging discussion, creativity and writing skills. Teachers might explore sequencing, writing dialogue or feelings and emotions with their classes when using wordless stories like this one.
Suggested activity: Before reading the text, play the Giglets theme music for your pupils. Together, create a word bank of words that come to mind, inspired by the music. After reading, consider if any words should be added or removed and use these words to help write the story. What would your pupils write to go with each page?
If your pupils enjoyed Panda's Problem, why not check out All Aboard the Bus or Hide and Seek Safari next.
A Frog's Life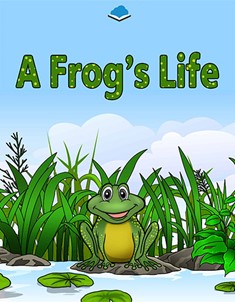 Schools understand the importance of reading both fiction and non-fiction and so the Giglets library includes a wide variety of each kind. A Frog's Life is a nice introduction to non-fiction books as it includes simple text and full-colour illustrations to support younger children in taking a first look at a frog's life cycle. When looking at non-fiction texts, teachers might want to draw attention to how the writing is different to fiction with the focus being on learning new information as opposed to being told a story that has been imagined.
Suggested activity: If there is no frogspawn in the local area to observe, you may wish to share some real-life images or videos that show how a tadpole becomes a frog. These are easily available online and pupils could match each step with the text from the Giglets book, building on sequencing skills.
If your pupils enjoyed A Frog's Life, why not check out How Plants Grow, Light! or Caterpillar Butterfly next.
Chicken Licken
Chicken Licken is one of many traditional tales available on Giglets. Told through rhyme, the little bird sets out to tell the king that the sky is falling down and meets many friendly animals along his way. Finally, Chicken Licken meets one not-so-friendly animal and encounters a not-so-happy ending. Full-colour illustrations show every step and the repetitive nature of the story make it ideal for whole class activities that promote sequencing, retelling and summarising. Audio is also available should pupils wish to access this text independently.
Suggested activity: During and after reading, you might use the ABC Grid, one of the task templates, available in the 'Resources' section of Giglets. Pupils can fill in the grid with key words and use this to support retelling or summarising the story.
If your pupils enjoyed Chicken Licken, why not check out The Ugly Duckling or The Gingerbread Man next.
Giglets in Your School
You can easily and greatly increase the number of school reading books your school has access to with Giglets. If you're interested in accessing a growing online library of over 1,200 texts across 38 different languages to help you teach reading and comprehension in your school, do get in touch now to try Giglets for free! Just email info@giglets.com or sign up for one of our free trial webinars.